The People's Postcode Lottery aims to raise money for people and the environment and raise awareness of charity work in the UK and abroad. People's Postcode Lottery runs a charity lottery for 20 Postcode Trusts. Find out more about the charities our players support. The People's Postcode Lottery is. Since 2005, millions of players from across the UK have raised over £1 billion for thousands of charities and causes of all shapes and sizes.
Play lottery using their postcode
Players of the People's Postcode Lottery play using their postcode and pay monthly subscription fees to enter 20 monthly draws. The winning postcodes are announced every day of the month. The money raised is donated to charity by one of the 20 individual postcode trusts.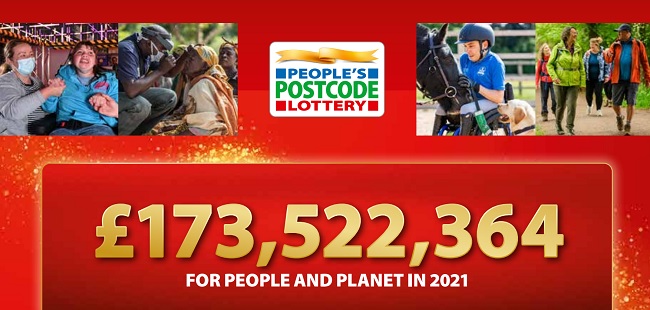 With 35% of ticket prices going to charity, our players know they are helping a good cause every day.
The Postal Lottery Group successfol 2022
The Postal Lottery Group can look back on another successful year for all lotteries. Despite the challenging conditions, the number of lotteries has continued to grow and in December, the Postcode Lottery Group reached a milestone with a total of €12.5 billion raised for charities and charities. Thanks to the efforts of an international team of 1,500 colleagues and new loyal players.
In 2022, 13.8 million players in five countries raised a new record of €850 million for various charities and causes.
Contact People postcodelottery
People's Postcode Lottery
28 Charlotte Square
Edinburgh, EH2 4ET
United Kingdom
+44 (0)131 554 87 94
info@postcodelottery.co.uk
www.postcodelottery.co.uk